Marissa Adler
Hello, my friends,
After a full week back in the office I can truly say that I loved having 4 days off. During my staycation, I re-started my 55-gallon fish tank adding just the (as my daughter Marissa used to say when she was younger) "prettiful" lights and plants. In my rush for instant gratification, I seemed to have added too many fish and now have only 5 freshwater fish left, and they are hard at work building up the necessary bacteria to sustain the tank. On Friday or Saturday, I will buy an additional 15-20 fish to complete the tank. I love looking at these fish, even just the five. They are so calming!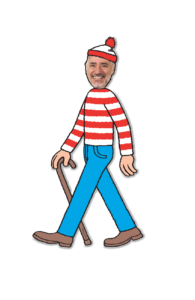 Over the next few weeks, I will be traveling (so what else is new) again:
Next week, Ali, Marissa and I will be in Los Angeles attending our tax resolution group's meeting which will help our practice to be more efficient. This also equips us to serve our clients better.
On the 12th of December, I am presenting to a group of Keyes Realtors in their Stuart office on the "The Truth that Agents and Brokers Need to Know About Taxes." Right after that, I leave for Sarasota to teach other Enrolled Agents on the technical tax issues related to the marijuana business.
We are back on the 13th, then we are traveling from the 14th through Christmas Day. However, this time it's all for fun. Ali and I are heading back to LA to hop a Carnival cruise ship that will take us cruising the Mexican Rivera. I cannot wait… to recharge my batteries before tax season starts. I hear the adult beverages calling my name!!!
Thinking ahead to tax season, which many of you do not have to worry about until late January or even February, my staff and I are already gearing up for the 4th quarter filings and year-end "stuff" that needs to be done.
I will be refreshed and raring to go when I return from the "Party Boat" and the SFS Team will all be ready to meet with you and our future clients. As always, we will do the best job possible on your taxes.
Will you be able to rest a bit over the holidays? I sure hope so.
So until next time,
C Ya
Jeffrey "Adult beverages are calling to me" Schneider
"Red Solo Cup" Made famous by Toby Keith – https://www.youtube.com/watch?v=BKZqGJONH68
www.sfstaxacct.com
www.sfstaxproblemsolutions.com
https://www.facebook.com/SFSTax/
https://www.facebook.com/sfstaxproblemsolutions/