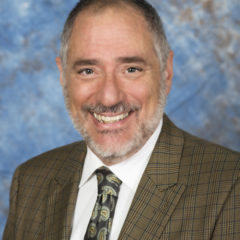 Jeffrey A. Schneider
EA, CTRS, NTPI Fellow
Principal at SFS Tax & Accounting Services
About SFS Tax & Accounting Services, Jeffrey Schneider
Jeffrey A. Schneider, EA (Enrolled Agent), CTRS (Certified Tax Resolution Specialist), NTPI Fellow (NTPIF), and the head honcho at SFS Tax & Accounting Services. He has been working in the field for well over 35 years with clients throughout the country.
He is very well educated in taxes, ethical in his approach to all tax matters and he will care about you and your business, probably as much as you do.
As an Enrolled Agent, Jeffrey Schneider is one of America's Tax Experts® who has earned the privilege of representing taxpayers before all administrative levels of the Internal Revenue Service.
The CTRS designation gives the public a means to distinguish among persons rendering solutions to tax problems. ASTPS is the only organization solely devoted to the development of professional skills in this area of practice.
Schneider was an adjunct professor at Palm Beach State College and is also a well know Speaker at various FSEA affiliate chapters around the state. He is also a former Speaker and Discussion Leader for the NAEA.
Please feel free to contact Jeffrey Schneider, EA, CTRS, NTPIF at any time for any questions or information. Schneider can be reached at SFS Tax & Accounting Services, 772-337-1040 or at jeff@sfstaxacct.com.
He has been quoted in a variety of print and online stories – Quotes can be viewed on the Media Buzz page.
In January of 2018, Jeff was appointed to the prestigious Internal Revenue Service Advisory Council (IRSAC) for a 3-year tenure. The IRSAC, established in 1953, is an organized public forum for IRS officials and representatives of the public to discuss various issues in tax administration. The council provides the IRS Commissioner with relevant feedback, observations, and recommendations.
Upcoming Speaking Engagements
Webinars
Clear Law Institute –  You can receive a 35% discount off of the registration fee by using the discount code JSchneider100564
Florida Society of Enrolled Agents Chapter Affiliates
American Society of Tax Problem Solvers
National Association of Enrolled Agents State Affiliates
Arkansas Society of Enrolled Agents (ARKSEA) – October 25 -27, 2018 – Introduction to Representation (8CE)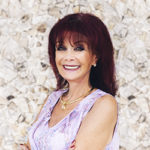 Alecia (Ali) Schneider
QAS, CMEM
Director of Business Development
About SFS Tax & Accounting Services, Alecia (Ali) Schneider
Alecia (Ali) Schneider, QAS, CMEM, Director of Business Development and co-owner of SFS has been involved in the practice for over 17 years and handles business development, advertising, and marketing. She is also active in several networking groups and develops the company's community event workshops and seminars.
She is a member of the NAEA and the FSEA and is a Qualified Association Specialist (QAS) and holds a Certificate in Meeting and Events Management (CMEM).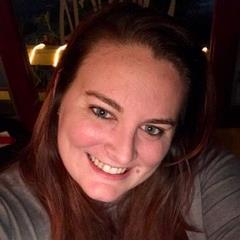 Marissa Adler
About SFS Tax & Accounting Services, Marissa Adler
Marissa Adler is our Office Manager.
She brings with her a wealth of experience in working with the general public and other businesses during her time as a Pharmacy Technician and Pharmacy Manager.
Marissa resides in Palm Beach Gardens with her significant other and two dogs and two cats.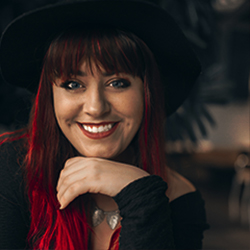 Samantha Braun
About SFS Tax & Accounting Services, Samantha Braun
Samantha Braun is our Social Media Specialist.
She has been working in the design and marketing industries for about 10 years with high-end brands and companies like Embryolisse and Glamcor, as well as marketing for international artists AJ Crimson, James Vincent, Marlena Stell, and Danessa Myricks. She carries strong passions for photography, design, networking, management, and travel.
Her extra qualifications include a professional certification in AutoCAD, an extensive fluency with Photoshop and Adobe products, running her own photography business on the side, and freelance branding for small businesses.
Samantha is new to the area and resides in Stuart, FL with her family and her two dogs.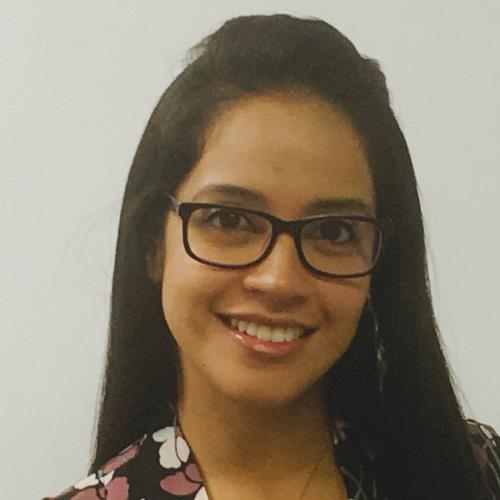 Diana Machado, Sr. Accountant
About SFS Tax & Accounting Services, Diana Machado
Diana Machado is our Sr. Accountant. Her fluency in Spanish allows us to offer our services to the Spanish speaking population and some of our clients have already had the opportunity to work with her in their native tongue.
She has a decade of accounting and auditing experience, including six years as an auditor at three "big four" accounting firms PwC (PricewaterhouseCoopers), Deloitte & Touche and KPMG in her native Columbia.
With her addition to the firm, Diana brings not only extensive knowledge of accounting, bookkeeping, and payroll but also the ability to speak fluent Spanish with clients.
Diana lives in Port St. Lucie with her husband and daughter.