SFS Tax & Accounting
Five Federal Income Tax Breaks for Adult Students
Here are Five Federal Tax Breaks for Adult Students that could help you out if you return to school to improve your resume and potentially make more money.  Our kids aren't the only ones that just returned to school; more and more adults are taking courses to pursue a new career or improve their current job skills. Adult students may qualify for several tax breaks. Here are five possible options:
American Opportunity Tax Credit (AOTC) 
The AOTC is one of two credits for qualifying higher education expenses. The maximum credit of $2,500 and is phased out based on income. To qualify, you must be enrolled at least half-time and not have finished four years of higher education or is limited to taking the credit four hours. The credit does not rule out your eligibility because of age.
Lifetime Learning Credit (LLC) 
If you can't claim the AOTC, you may be able to use the lifetime learning credit (because you can generally only claim one credit in a tax year for each student). The maximum lifetime learning credit is 20% on the first $10,000 of expenses up to $2,000, as opposed to $2,500 for the AOTC, and there is an income phaseout that occurs at lower income levels than the AOTC. But you don't have to be enrolled half-time, and the credit is not restricted to four years of study. It's even available if you take just one class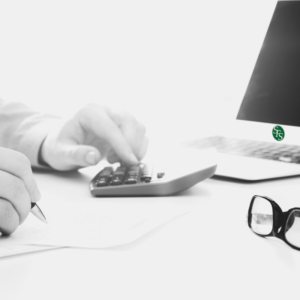 Tuition and fee deduction 
If you did not qualify for the LLC or AOTC, prior to 2018 you could have taken a deduction from your gross income. However, the TCJA eliminated this deduction for 2018-2025. With the Tuition and Fees Deduction, eligible taxpayers may deduct up to $4,000 in qualified higher education expenses as an above-the-line exclusion from income.
Student loan interest deduction 
Do you need to borrow money to pay for schooling? If you qualify, you can deduct up to $2,500 of your annual student loan interest on your tax return. The deduction is subject to a phaseout based on income. Keep in mind that to claim this deduction, you need to be the one who is repaying the loan.
Educational assistance plans 
Perhaps the best way to go back to school is to have your employer pay for it. With a written educational assistance plan that meets all the tax law requirements, the first $5,250 of education expenses paid by your employer is tax-free to employees and deductible by the employer. The coursework doesn't even have to be job-related.
Fortunately, education tax breaks aren't just for kids. Each of the above federal tax breaks for adults is tax savings opportunities. There are, however, additional rules and requirements attached to each. Please call us or book your appointment for a review of your situation and to find out if you are eligible to receive these breaks.
#adulteducation #federaltaxbreaksadultsstudents #AmericanOpportunityTaxCredit #Lifetime Learning Credit #Tuitionandfeededuction  #Educationalassistanceplans
************************************************
Jeffrey Schneider, EA, CTRS, NTPI Fellow has the knowledge and expertise to help you reach a favorable outcome with the IRS. He is the head honcho at SFS Tax & Accounting as well as an Enrolled Agent, a Certified Tax Resolution Specialist and Advanced Crypto Tax Expert.
************************************************
Author of the Now What? Help! Series, Jeff defines and deconstructs IRS notices and clarifies the letters and actions the IRS will take to get what they want. He interprets the world of the IRS in a fashion that mixes attention to detail with humor to help you better understand and resolve your tax problems.
The books are available in paperback and eBook on Amazon.
************************************************
For more on SFS Tax & Accounting, visit: https://sfstaxacct.com/
************************************************
738 Colorado Avenue Stuart, FL 34994
************************************************
Phone: 772-337-1040
************************************************
https://twitter.com/SFSTax/
https://linkedin.com/company/sfs-tax-problem-solutions
************************************************