Marissa Adler


---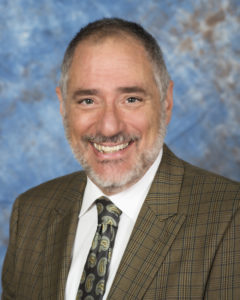 In the World of Tax
Do You Know Your Correct Filing Status?
There is a New Question on the 1040
Tax Preparer's Info Goes Up in Smoke
The Tax Resolution Alphabet.. C is for Currently Not Collectable
Protect Yourself with IDShield from Legal Shield
A Five Star Review
Tax Humor


We've built a handy mobile app that allows you to ask us questions on-the-go,
upload information and to receive helpful notifications from our office.
The Third Book in the Now What Help! Series Coming Soon to Amazon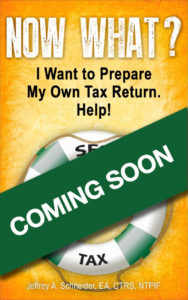 Do You Know Your Correct Filing Status?
As the year is quickly moving towards a close, it is time to reevaluate your filing status. When you file your tax return, you must know without a doubt what your filing status is and not just copy it from a prior year return. If you have had a life changing event, such as: marriage, divorce, death of a spouse, a new baby or adoption of a child it could impact your past status.
Below is a simple breakdown of the various statuses for your review. However, it is not always as simple as it might seem. A conversation with your tax professional might be in order.
Knowing your correct filing status can help you determine several things about filing their tax return:
Is the taxpayer required to file a federal tax return?
What is their standard deduction amount?
Is the taxpayer eligibility for certain credits?
How much tax they should pay?
The taxpayer's filing status generally depends on whether they are single or married on Dec. 31 and that is their status for the whole year, however there is an exception, called spousal abandonment – check with your tax professional for more details.
Here's a list of filing statuses and a description of who claims them:
Single: Normally, this status is for taxpayers who are unmarried, divorced or legally separated under a divorce or separate maintenance decree governed by state law.
Married filing jointly: If a taxpayer is married, they can file a joint tax return with their spouse. When a spouse passes away, the widowed spouse can usually file a joint return for that year.
Married filing separately: Alternatively, married couples can choose to file separate tax returns. It may result in less tax owed than filing a joint tax return.
Head of household: Unmarried taxpayers may be able file using this status, but special rules apply. For example, the taxpayer must have paid more than half the cost of keeping up a home for themselves and a qualifying person living in the home for half the year. Taxpayers should check the rules to make sure they qualify.
Qualifying widow(er) with dependent child: This status may apply to a taxpayer in the year their spouse died and the following 2 years and they have a dependent child. Other conditions also apply.
More than one filing status may apply and taxpayers can generally choose the filing status the allows them to pay the least amount of tax.
There is a New Question on the 1040
Just after the IRS released two new pieces of guidance for taxpayers who participate in transactions involving virtual currency, they announced another compliance measure: a checkbox on form 1040. The checkbox, which appears on the early release draft of the form 1040, asks taxpayers about financial interests in virtual currency.
It appears on the second early release draft of the 2019 Form 1040, Schedule 1, Additional Income and Adjustments to Income (downloads as a PDF). The checkbox is at the top of Schedule 1, which is used for reporting income or adjustments to income that can't be entered directly on the front page of form 1040.
The question is: At any time during 2019, did you receive, sell, send, exchange or otherwise acquire any financial interest in any virtual currency?
This question is another form of compliance meant to remind taxpayers to report their cryptocurrency transactions. If you actively engage in buying and selling cryptocurrency and have not been reporting he transactions…those days are over. Preparing your own return may just have become quite a bit more complex. The IRS is targeting non-compliance through a variety of efforts, ranging from taxpayer education to audits to criminal investigations. Working with a tax pro, just like me, an Advanced Crypto Tax Expert, may help you save time and money this year.
If you're looking for more information on cryptocurrency, you can read more about the recent guidance here. To learn more, read the IRS FAQs.
Tax Preparer's Info Goes Up in Smoke
The owner of a tax preparation service, Andrivia Wells, was indicted on charges of aiding and assisting in the preparation of fraudulent tax returns for her clients, filing false tax returns for herself from 2013 to 2017, and failing to file a 2018 tax return and obstructing a criminal investigation by the IRS.
Wells owned and operated Rush Tax Services, which had several locations in Charlotte, NC. It's alleged that between 2013 and 2017, the company prepared more than 6,000 tax returns. They often claimed false filing statuses, false education credits, false Schedule C businesses, and false fuel tax credits to inflate the taxpayers' refunds. The tax preparation fees were taken directly from the client's tax refunds, and in many cases, the taxpayer was unaware of the fees, which were frequently over $500. Rush Tax Services earned over $1.2 million during that time.
On the day that Wells was notified that she was the subject of a criminal investigation after being served a summons, a fire was intentionally set at one of the locations which destroyed client files, financial records, and computer hardware.
Each count of aiding and assisting of the filing of a false tax return carries a maximum prison sentence of three years, failure to file carries a maximum sentence of one year, and the statutory sentence for destroying records is a maximum of no more than 20 years in prison.
A trial date is pending.

"Jeffrey at SFS Tax Problem Solutions is the go
to guy to have your tax problem solved."
~Leo M. Tuscan & Assoc. Accountants, Inc.
The ABCs of Tax Representation
If the IRS agrees that you can't pay your back taxes and cover your reasonable living expenses, they may place your account in the Currently Not Collectible status. This determination is based on your current financial situation.
You can request currently not collectible status by submitting the proper form and proof to the IRS of your income and expenses, as well as whether you can sell any assets you may have or get a loan.
As you'll need to be able to document your inability to pay, be sure to gather copies of all your bills, your most recent paycheck stubs, and statements detailing other sources of income such as alimony, pensions or investments. If the IRS determines that your necessary expenses exceed your income, then it will notify you of your Currently Not Collectible status.
Check the ABCs of Tax Resolution
(watch for more in the coming months)
Protect Yourself With Legal Shield
IDShield Identity Theft Protection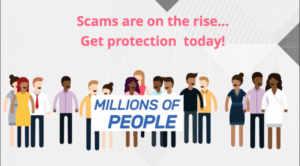 In 2017, nearly 158 million social security numbers were compromised and 14 million credit card numbers were exposed.
Identity theft hits a new victim every few seconds. While these criminals are using a variety of scams to collect information, many of them are preventable. We're here to both educate and protect people from the dangers of identity theft.
Unfortunately, it still happens. You can protect yourself today from these threats.
"One difference between death and taxes is that death doesn't get worse every time Congress meets."
–Anonymous
---