Marissa Adler


---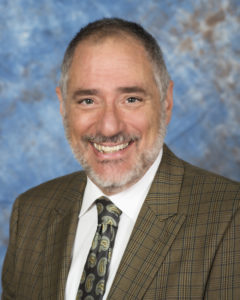 Jeffrey Schneider, EA, CTRS, ACT-E, NTPIF
Author of the Now What Help! series
In the World of Tax
9 Fun Facts About Thanksgiving
December – Dates to Remember
2020, The Year You Deal With Your Back Taxes!
There is a New Question on the 1040
Tax Preparer's Info Goes Up in Smoke
The Tax Resolution Alphabet.. D is for Debt Relief
Protect Yourself with IDShield from Legal Shield
A Five Star Review
Tax Humor
---


We've built a handy mobile app that allows you to ask us questions on-the-go,
upload information and to receive helpful notifications from our office.
---
9 Fun Facts About Thanksgiving
3,000 – 4,500 calories are consumed on Thanksgiving
It takes 10 hours & 33 minutes to burn off 4,0000 calories
46 million turkeys are killed for Thanksgiving
$150,000 – the world's most expensive Thanksgiving dinner
65% of Americans would like an alternative to turkey this year
Thanksgiving is America's 2nd favorite holiday
96% of Americans celebrate Thanksgiving
22% includes their pets in the festivities
73% of US adults agree that a fridge full of leftovers is the best thing about hosting the Thanksgiving dinner
These fun facts courtesy of Wallethub
---
The Third Book in the Now What Help! series
available on Amazon 11/25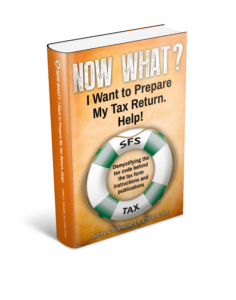 ---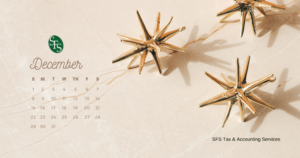 December 1– Begin considering making end-of-year tax moves: revisit your charitable donations, retirement savings accounts, etc.
December 15 – For calendar year corporations, the fourth installment of estimated income tax for 2019 is due
December 16 – Payroll tax deposit
December 22– Chanukah
December 25 – Christmas
It's down to the wire to review your 2019 year-to-date income and expenses to ensure estimated tax payments and withholding are adequate to avoid underpayment penalties.
Limited appointments available
Call to today to schedule your appointment. 772-337-1040
2020, The Year You Deal With Your
Back Taxes!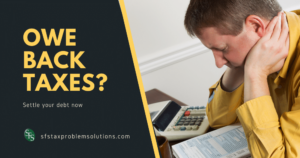 Deal With Your Back Taxes. According to the IRS, more than 13.2 million Americans owe back taxes. The majority of these cases involve amounts that seem impossible to pay off.
That leaves those tax-owing folks in a difficult position. They want to pay, but they can't, and the end result is feeling a lot of guilt about the situation. There is no easy way to get out of paying your back taxes. Uncle Sam wants his money, and he'll get it somehow.
There are steps you can take to find a solution and make 2020 the year you finally deal with your taxes.
Note, we always recommend getting in touch with a Certified Tax Resolution Specialist to negotiate with the IRS on your behalf. If you'd like to schedule a no-cost confidential tax relief consultation, contact us here. https://meetme.so/SFSTax or call 877.355.8010 Learn why Now Is the Right Time to Deal with Back Taxes
Read more of our Tax Problem Solution blogs
Is the Charity You are Donating to Legit?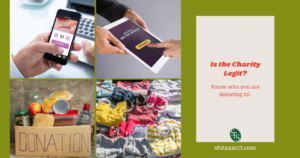 One of the positive effects of donating (money) to a charity is simply feeling good about giving. Your ability to give back to those in need helps you achieve a sense of satisfaction, it just feels good to help others. And, it can also reduce your tax bill — but only if the charity qualifies as a tax-exempt organization.
Checking for qualified status:
If you plan on itemizing your deductions on your tax return, make sure the organization you're donating to is designated by the IRS as a 501(c)(3) organization in good standing.
You can find a list of qualified 501(c)(3) organizations on the IRS website. Remember, even last year's qualified organizations could lose their non-profit status if they do not submit their annual tax filing! Learn more here.https://sfstaxacct.com/2019/10/is-the-charity-you-are-donating-to-legit/
IRS Increases Tax Deductions for 2020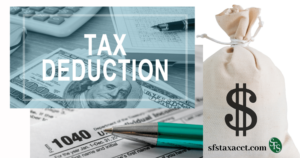 The IRS recently announced the list of increased tax deductions for 2020.
The Internal Revenue Service recently issued its annual inflation adjustments for dozens of tax items for the tax year 2020. The IRS increased tax deductions for 2020. The taxman is letting you keep more of your income.
The IRS increased the standard deduction to $12,400 for single filers and $24,800 for married couples filing jointly.
An individual can transfer up to $11.58 million without being subject to the 40% federal estate and gift tax, up from $11.4 million in 2019.
You can save more money in your 401(k) and in your health savings account, too. Continue reading this

"An overall excellent and knowledgeable team."
~ T.J.M.
The ABCs of Tax Representation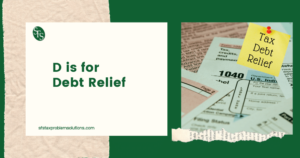 D is for Debt Relief
If you are struggling with IRS tax debt and feel like it's a hopeless situation, it may not be as awful as you think. The IRS Fresh Start Program was created to make it easier and more accessible for people to repay or settle their tax debt.
Taxes often seem overwhelming and overly complex, almost like a project that you didn't research and were unable to complete.
About the Fresh Start Program
The IRS initiated its Fresh Start Program in 2008 and expanded it in 2012 to ease the financial burdens of taxpayers who owe up to $50,000 in taxes. It is available to both business owners and individual taxpayers
Continue reading this blog
Check the ABCs of Tax Resolution
(watch for more in the coming months)
What's the definition of an accountant?
Someone who solves a problem you didn't know you had in a way you don't understand.
When does a person decide to become an accountant?
When he realizes he doesn't have the charisma to succeed as an undertaker.
What does an accountant use for birth control?
His personality.
---