SFS Tax & Accounting


---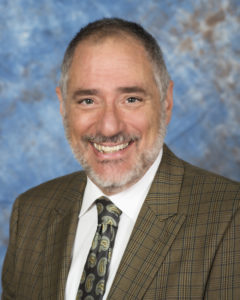 In the World of Tax
October- Dates to Remember
Crazy Tax Deductions Denied!
Boy Wonder Not So Wonderful
Two Education Credits Help Taxpayers with College Costs
The Tax Resolution Alphabet.. B is for Back Taxes
Protect Yourself with IDShield from Legal Shield
A Five Star Review
Tax Humor
The Third Book in the Now What Help! Series Coming Soon


We've built a handy mobile app that allows you to ask us questions on-the-go,
upload information and to receive helpful notifications from our office.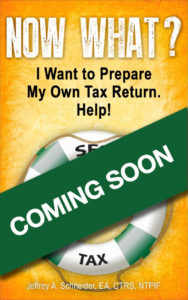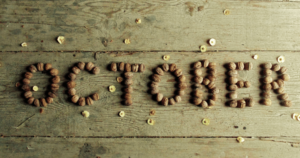 Employees who work for tips and received $20 or more in tips during September should report them to their employer using Form 4070.
This is the deadline for individuals and corporations that requested a six-month extension to file their 2018 tax returns.
It's also the deadline to make SEP IRA contributions if you filed a request for an extension of time to file your return.
National Boss's day
Halloween
There is still time to review your 2019 year-to-date income and expenses to ensure estimated tax payments and withholding are adequate to avoid underpayment penalties. Call to today to schedule your appointment. 772-337-1040
Crazy Tax Deductions Denied!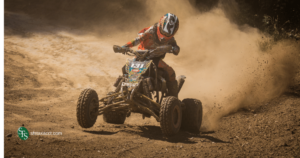 "Alternative" medical expenses: A New York lawyer tried to write off over $110,000 he spent on prostitutes, claiming they were part of his medical treatment for osteoarthritis. No, said the IRS, on the basis of prostitution being illegal in his state of New York. Worth noting is that while the IRS from upon deducting (as a medical expense), the fees charged illegally by prostitutes, the IRS requires the prostitutes to pay taxes on the fees they earn.
Feeding and dressing your model child: A photographer tried to deduct the costs of feeding and clothing her child, claiming it as a business expense because she sometimes used her child as a model in her business. The IRS said no, allowing the photographer to deduct only the price of outfits the child wore in photographs for which the photographer was paid.
Too much fun to be deductible: A farmer wanted to deduct the cost of his ATV, claiming that he used it to "check the fence lines" on his property. His accountant felt like the off-roading seemed a little too fun to not raise red flags with the IRS, which it did. Deduction denied.
Two Education Credits May Help Taxpayers with College Costs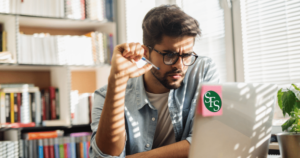 With school back in session, parents and students should look into tax credits that can help with the cost of higher education. They do this by reducing the amount of tax someone owes on their tax return. If the credit reduces tax to less than zero, the taxpayer may get a refund.
Taxpayers who pay for higher education in 2019 can see these tax savings when they file their tax returns next year. If taxpayers, their spouses or their dependents take post-high school coursework, they may be eligible for a tax benefit.
There are two credits available to help taxpayers offset the costs of higher education. The American opportunity tax credit and the lifetime learning credit may reduce the amount of income tax owed.
The American opportunity tax credit is:
Worth a maximum benefit up to $2,500 per eligible student.
Only for the first four years at an eligible college or vocational school.
For students pursuing a degree or other recognized education credential.
Partially refundable. This means if the credit brings the amount of tax owed to zero, 40 percent of any remaining amount of the credit, up to $1,000, is refundable.
The lifetime learning credit is:
Worth a maximum benefit up to $2,000 per tax return, per year, no matter how many students qualify.
Available for all years of post-secondary education and for courses to acquire or improve job skills.
Available for an unlimited number of tax years.
From: IRS.gov
Boy Wonder Not So Wonderful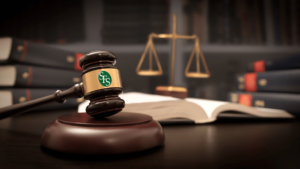 Chris Roberts, a former councilman and school board member from Jefferson Parrish, LA, was indicted on 29 counts of tax evasion and wire fraud, just 10 days after resigning.
Roberts was hailed as the "boy wonder" when he was elected to the office two decades ago at the age of 21.
The charges state that Roberts under-reported his income to the IRS every year from 2010 to 2016. He amended them after learning about the investigation, but still withheld income information from business interests and gambling winnings.
Roberts also worked as a general manager for a landscaping company and wrote checks to himself and his other businesses from the landscaping company's checking account for over $41,000. Among his purchases was a 2-carat diamond ring he used as an engagement ring for his second wife. Roberts blamed his financial problems on his divorce from his first wife, although he has been sued 5 times from creditors which resulted in 4 judgements against him in the amount of $267,713.
If convicted on all counts, Roberts could face up to 475 years in prison and a fine of $6.2 million

"Jeff Schneider is my trusted "go-to" on all tax related issues. I could not imagine being associated with a better adviser."
AM Ulrich
The Tax Representation Alphabet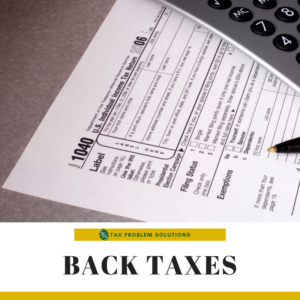 The Internal Revenue Service today advised taxpayers now receiving tax bills because they filed on time but didn't pay in full that there are many options for paying what they owe.
Taxpayers can pay online, by phone or using their mobile device. A taxpayer who can't pay in full may consider payment plans and compromise options; the IRS wants anyone facing a tax bill to know that they have many choices available to them.
If a tax return was filed but the amount owed is unpaid, the taxpayer will receive a letter or notice in the mail from the IRS, usually within a few weeks. These notices, including CP14 and CP501, which notify taxpayers that they have a balance due, are frequently mailed during June and July.
A recent major tax law changes affect most taxpayers, and while the vast majority are receiving refunds, others discovered that they owe tax this year. Many of them may qualify for a waiver of the estimated tax penalty that normally applies.
"The U.S. Senate is considering a bill that would tax Botox. When Botox users heard this, they were horrified. Well, I think they were horrified. It's difficult to tell."
– Craig Ferguson
---