Marissa Adler


---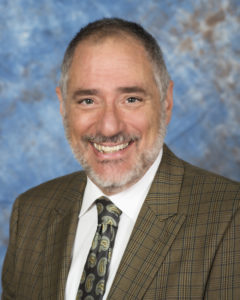 In the World of Tax
Sitcoms and Taxes
Be Wise in Choosing your Tax Preparer
Taxpayers should include tax plans in their wedding plans
IRS now billing those who filed for 2018 but didn't pay
A five-star review
Tax Humor
The Third Book in the Now What Help! Series Comming Soon to Amazon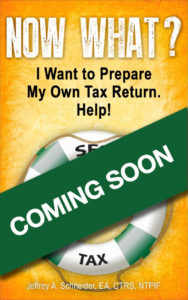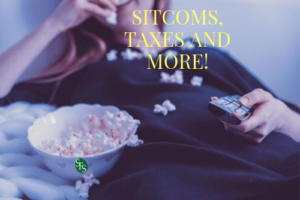 A look at TV shows through the years that had us laughing about taxes:
Friends, Season 1, Episode 4 -"The One with George Stephanopoulos"
How do you explain income taxes to someone who's never paid them before? Hand them their first paycheck. At least, that's how Rachel discovers just how much of her earnings are paid out before she even has a chance to spend them. The episode doesn't exactly
focus on taxes, and the title only includes George Stephanopoulos' name because the Friends get his pizza delivery by accident.
Best quote of the episode: "Who's FICA? Why's he getting all my money
All in the Family, Season 3, Episode 2 – "Archie's Fraud"
Archie gets audited and discovers he has a tax problem because he didn't report income from his side gig driving taxicabs. "It wasn't income," Archie insists to Edith. "It was money I earned by working on Sundays. What a man does on his Sabbath is between him and his maker!" Archie goes the IRS to talk to them about the issue and attempts to bribe his way out of the problem which earns him an extra three years of audits.
The Mary Tyler Moore Show, Season 1, Episode 11 – "1040 or Flight"
If you have to meet with the Internal Revenue Service, it helps to put your best foot forward. That effort doesn't go as planned for Mary. She makes a great first impression on the auditor, Robert, and by the conclusion of the meeting, she has a date. At the end of the episode — and the end of her audit — Mary is debating if she wants to keep seeing Robert.
Best quote of the episode: "You know, Mary? You're the only person I know who bakes chocolate chip cookies for an audit by the United States government."
Source: AICPA Blog and Vulture List
Be Wise in Choosing Your Tax Preparer
Tax preparer fraud is on the IRS's list of Dirty Dozen Tax Scams. The IRS reminds taxpayers to be careful when selecting a tax professional. Though most tax professionals provide honest, high-quality service, a minority of dishonest preparers operate each filing season perpetrating refund fraud.
Identity theft and other scams that hurt innocent taxpayers.
A Charlotte, N.C. preparer was sentenced to 24 months in prison for preparing over 500 returns which claimed false deductions and fictitious businesses to obtain the Earned Income Credit.
A CPA in Hattiesburg was convicted of conspiracy to defraud the United States. In addition to aiding in the preparation of false returns for his clients, he was also found guilty for filing his own false personal returns.
Posing as a client, an undercover IRS agent exposed the owners of a tax preparation business in Philadelphia, PA for preparing returns that overly inflated itemized deductions, claimed fictitious Schedule C businesses and claimed false dependents to get large refunds for their clients. They are also accused of buying and selling personal identifying information of children to claim the children as dependents falsely.
A former California Franchise Tax Board employee turned tax preparer from Los Angeles was indicted for filing over 514 returns with false deductions, in which the IRS paid out approximately $3 million in bogus refunds.
Taxpayers Should Include Tax Plans in Their Wedding Plans
Couples getting married this year know there are a lot of details in planning a wedding. Along with the cake and gift registry, their first tax return as a married couple should be on their checklist.
Here are five simple steps that can make filing their first tax return as newlyweds less stressful.
Step 1: Taxpayers should check their withholding at the beginning of each year, or when their personal circumstances change — like after getting married.
Step 2: Marriage may mean a change in name. If either – or both – of the newlyweds legally change their name, it's essential to report that change to the Social Security Administration. The names on the taxpayers' tax return must match the names on file at the SSA. If it doesn't, it could delay any refund.
Step 3: If a marriage means a change in address, the IRS and the U.S. Postal Service need to know.
Step 4: Taxpayers who receive advance payments of the premium tax credit should report changes in circumstances to their Health Insurance Marketplace as they happen. Certain changes to household, income, or family size may affect the amount of the premium tax credit. This can affect a tax refund or the amount of tax owed. Taxpayers should also notify the Marketplace when they move out of the area covered by their current Marketplace plan.
Step 5: Newlyweds should consider their filing status. A taxpayer's marital status on December 31 determines whether they're considered married for that full year. Generally, the tax law allows married couples to file their federal income tax return either jointly or separately in any given year.
Information from the iRS Tax Tip 2019-68

"My Trusted tax specialist for over 19 years. He is an encyclopedia of knowledge on the ever-changing tax laws. I put him above any tax attorney in Florida. Jeff and his staff (His wife Ali is AMAZING!!) they make you feel like family. Tax time can be a very stressful time for many of us, Jeff and his staff take the stress away, and put things in their perspective. I entrusted Jeff with my Mom & Dad's tax returns in their later years and he was very patient and supportive with all their needs. I highly recommend Jeff and his firm, if there is such a thing as tax specialist of the year? Jeff has my vote!!"
-Bobby Bigone
IRS Now Billing Those Who Filed for 2018 but Didn't Pay
The Internal Revenue Service today advised taxpayers now receiving tax bills because they filed on time but didn't pay in full that there are many options for paying what they owe.
Taxpayers can pay online, by phone or using their mobile device. A taxpayer who can't pay in full may consider payment plans and compromise options; the IRS wants anyone facing a tax bill to know that they have many choices available to them.
If a tax return was filed but the amount owed is unpaid, the taxpayer will receive a letter or notice in the mail from the IRS, usually within a few weeks. These notices, including CP14 and CP501, which notify taxpayers that they have a balance due, are frequently mailed during June and July.
A recent major tax law changes affect most taxpayers, and while the vast majority are receiving refunds, others discovered that they owe tax this year. Many of them may qualify for a waiver of the estimated tax penalty that normally applies.
"If you are breaking the law, it is better when someone other than the IRS finds out first."
― Amit Chandel
---