Marissa Adler


---
Jeffrey Schneider, EA, CTRS, ACT-E, NTPIF is the head- honcho at SFS Tax & Accounting Services and has been preparing individual and business tax returns for over 40 years along with handling monthly booking, setting up entities, providing payroll and keeping his business clients compliant with state and federal taxes.
As all business owners know, your business can easily wither on the vine if you don't evolve and change with the times. Several years back, Jeffrey discovered a passion for helping folks with tax problems, and the natural progression was to form SFS Tax Problem Solutions and further his education in resolving tax problems by receiving additional credentials in the field. That does not mean that he has buried his roots and is not tending to the garden that has been our livelihood for the past 20+ years. Jeff takes a significant amount of continuing education to further his knowledge about the tax laws that affect his clients. He recently received his ACT-E, Advanced Crypto Tax Expert to assist folks that are dabbling or are serious investors in the CryptoCurrency world.
If you are an individual that needs federal or state tax preparation, estate or gift returns prepared Jeffrey is available to make sure your returns are prepared correctly the first time.
We are still accepting new clients, so if you know anyone that is seeking tax help our local phone number is 772-337-1040.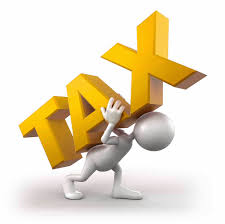 On February 9th, 2018, Congress, as part of the passage of a new budget, extended 75 expired tax provisions. And they did so retroactively. Well, folks, Congress is at it again. A new bill is circulating the house in DC to extend some expired provisions.
Three of importance, in my honest opinion, is the deduction for PMI, the tuition and fees deduction and the exclusion for cancellation of debt (COD) of your mortgage on your primary home. All three expired at the end of 2017 but could come back. The deduction for PMI would be a benefit if you are itemizing your deductions, but many of folks are not. The tuition and fees deduction is available instead of one of the two education credits. The exclusion for the COD is essential as this can cost taxpayers substantial tax dollars.
When or if this law passes and you had one of the extended provisions (look for details in a future email), give me a call to see if amending is warranted.

I have been using SFS Tax & Accounting Services for the past couple of years to prepare my taxes and find Jeffrey Schneider, EA to be very thorough. He does not rush the appointment but takes the time to answer all of your questions and concerns.
From the moment you walk into the office, you feel welcomed, and they treat you like family.
Working with Jeffrey has been very satisfying, and I highly recommend his services.
Helen Kruger
5 Reasons You Should Spend
More Time With Your Accountant
Did you know that seventy-one percent of small business owners outsource their tax preparation?
Consulting with your tax preparer just during tax season isn't a smart strategy, and you could be doing yourself a disservice.
You should be meeting with your "trusted adviser" at least quarterly to discuss your business progress. By cultivating a relationship with your accountant, you will be on top of all new tax trends, and possible opportunities that you might not otherwise be aware of.
Be sure that your accountant is the right fit for the job
Be sure your accountant is aware of your goals
Be sure your accountant knows of any pending changes in the business
Be sure your records are in order
Be sure you're up-to-date- on changing laws
Remember, your accountant is more than someone who crunches numbers for you once a year. They're your strategic business partner who knows the law and can advise you on how to reach your goals while reducing costs. Why wouldn't you want to meet with them often if these are the benefits that they can add to your business?
IRS Annual List of Tax Scams
Phishing scams that lead to tax-related fraud and ID theft are the first in the annual list of the 2019 "Dirty Dozen" scams.
New variations on phishing schemes:
The IRS continues to see a steady stream of new and evolving phishing schemes as criminals work to victimize taxpayers throughout the year. Whether through legitimate-looking emails with fake, but convincing website landing pages, or social media approaches, perhaps using a shortened URL, the end goal is the same for these con artists: stealing personal information.
In one variation, taxpayers are victimized by a creative scheme that involves their own bank account. After stealing personal data and filing fraudulent tax returns, criminals use taxpayers' bank accounts to direct deposit tax refunds. Thieves then use various tactics to reclaim the refund from the taxpayer, including falsely claiming to be from a collection agency or the IRS. The IRS encourages taxpayers to review some basic tips if they see an unexpected deposit in their bank account.
---